This concept responds to a request from many customers and an observation on our part: once our gardens were finished, a final touch was sometimes missing and, sometimes, certain unsuitable elements came to tarnish our realization.
We wanted to present a complete offer that would encompass all aspects of EXTERIOR design. We have therefore decided, in addition to the design and maintenance of your garden (INTER GARDEN) and the technical implementation (INTER-SERVICE), to expand our services by offering a fine range of garden furniture and accessories. garden: the icing on the cake!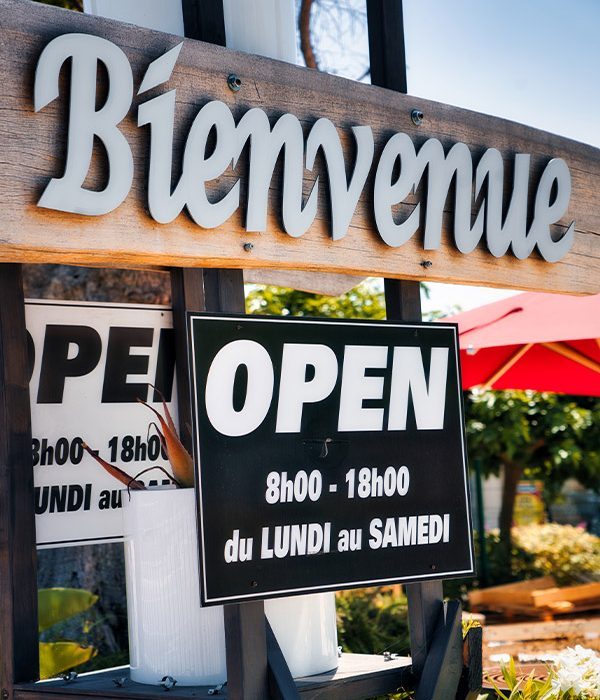 These are quality items, comfortable and pleasant to look at: barbecues recognized by great chefs for the precision of their cooking and their resistance in the professional environment, original and classic lamps adapting to all climates and all tastes. Our exhibition space also allows you to appreciate various ornamental elements such as cobblestones, pillars, rock walls, pergolas, olive trees & plants; you will even find a small pool house and a mini swimming pool!
For a long time, I have found that the supply of outdoor furniture in the Gulf of Saint-Tropez, and even more generally on the Côte d'Azur, is too limited. So far, I had no solution to this problem often raised by my clients. Unfortunately, they fell back on items that did not meet their expectations or had their furniture come from afar.
It's quite surprising when you know that, in this region, we spend 80% of our time in the garden!

When was born
Ambiance Riviera

It all started in 2019, when a large empty car park at the entrance to Sainte-Maxime caught our attention. Then, the events followed one another, we were taken in a spiral of ideas, ours but also those of our friends and clients, until we ended up with the creation of our own exhibition space.
This creation is a lot of work and effort, but the result suits us 100%. This generated a flow of positive energy leading us to meet many people. Thanks to this energy, we have built up a network of competent people with a common goal: to make your exterior perfect.
In the process, we decided to fit out our offices on site in order to be closer to our creations and our customers. And that is also very pleasant.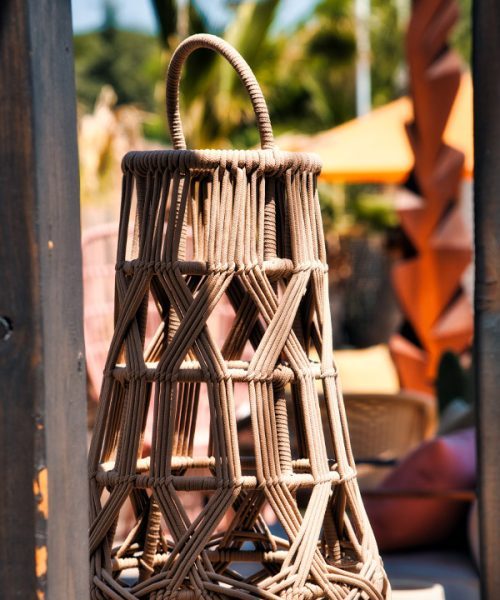 Which are
our suppliers ?

Our suppliers are great! We are fortunate to work with great talent brands. Each piece of furniture is of impeccable quality, whether it is wood, aluminium, fabric or any other type of material. Our customers are satisfied with the quality of our products, the brands are sincere and give their best to offer furniture conceptualized by designers and produced in a unique way, leaving no step aside.
The BIG GREEN EGGs were warmly recommended to us by one of our customers. So much so that a model has already found its place on my balcony with great success! In As far as outdoor lighting is concerned, we have chosen to work with ROGER PRADIER, an old brand that has proven itself. The new generation in management has been able to bring a touch of modernity while preserving its roots and know-how. All these high quality brands offer a very serious follow-up. All of the products are in stock (we can install them in your home in ten days!) except for items made on request. For these items, a wide choice of colors and fabrics is available. Lead times: EGO PARIS (six weeks, made near Lyon in France), KETTAL (six weeks, made in Barcelona, Spain). When you know that for a car, you sometimes have to wait a year!
Conception et entretien de votre jardin.
Belle gamme de mobilier et accessoires de jardin.
Your projects are also ours!
We accompany you by putting at your disposal our experience and our know-how in order to offer you the best solution for your project by guaranteeing you a quality without reproach.